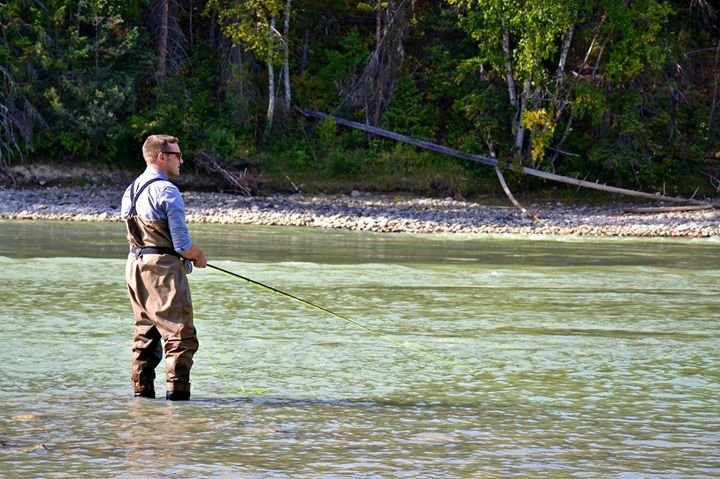 Posts

22

Joined

Last visited

Days Won

1
troutlandish's Achievements

Chironomid (2/10)
Upper north sask & clearwater river.

I reached out to the Bow River Trout Foundation and Peter forwarded me this correspondence he had with TransAlta:

Check out where the Blaeberry enters the Columbia river. You can park just off the trans-canada highway by the bridge over the Blaeberry river. Its a bit of a walk from there but worth it. Another spot is the Bluewater Rec area that isnt too far. You can also find fish in the Blaeberry itself, but the Columbia is best for numbers. Also Kinbasket lake can be good where streams dump in. I grew up there and Sept/Oct was one of my favourite times. Make sure to bring a heavy set up and lots of BIG white bunny style flies. The kokanee might be starting their run, but the bulls will probably be feeding on whitefish/suckers primarily. Wouldnt hurt to bring flies with some red on them, but not necessary in my opinion. Lots of bulls up to and around 10 lbs in there. Might be some rainbows, but I've always only been able to catch them in the spring. Have fun, it's a gem of an area!

Will definitely call RAP next time!

Haha! I saw that the other week and immediately thought it was him until I got closer. Dingus level 10000.

Standing at the Bonnybrook outflow. 2 middle aged guys, 1 younger guy possibly a son/nephew. Fish handler and younger guy wearing green flannel and mud boots. Other guy (photographer) wearing tan jacket and pants, red toque and mud boots. Driving a black Jeep Cherokee. Should have grabbed the plate number.

Met a few dinks last night and this seemed like the right place for my question. 3 guys gear fishing from shore on the Bow. Watched them catch and "release" a few fish. They would bring the fish in, drag it onto shore and then proceed to grab it in the gill and walk it up shore to their buddy with a camera. Each fish laid on the ground at least once while waiting for the camera (worst was 4 times that I counted). After the shot they would gill the fish again and literally throw it by its gills into the river. Each out of the water for around 5 mins. Saw this on 4 separate fish from a hundred meters or so downstream. When I walked back to my car I politely asked them to try to release their fish quicker as what they were doing was likely killing the fish. They werent happy at the suggestion and some less than nice words were exchanged before I left. I reeeeally wanted to call RAP, but I didnt see any bait or dead fish and wasnt sure if I would be wasting their time. Is there anything illegal about this? What would you do? Maybe try to record them or something?

I used to buy from https://www.slideinn.com/shop/. Definitely high quality. Definitely cheaper to tie yourself :).